A range of activities in Timbavati Game Reserve, showcasing spectacular wildlife and beautiful landscapes, ensure its place in the upper echelons of the South African wildlife safari industry.
Timbavati Private Game Reserve ensuring that guests have an opportunity to view the greatest diversity of wildlife that South Africa has to offer.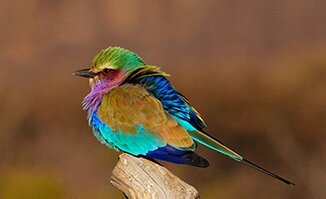 Bird Watching

With over 300 species recorded, Timbavati Game Reserve is a great birding destination. Migratory birds are present from November to April. Serious birders will have a lot of opportunities to take a look at birds because birding is the main focus during game drives, private game drives as well as safari walks.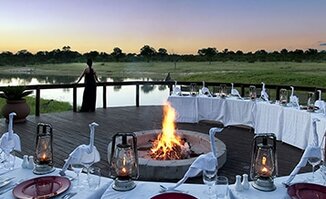 Boma Dinners

Returning to your camp after a successful evening game drive, you are greeted with the enticing sight of beautifully presented dining tables all encircling a roaring fire. Sitting down next to the crackling fire you are warmed by its dancing heat as the evening.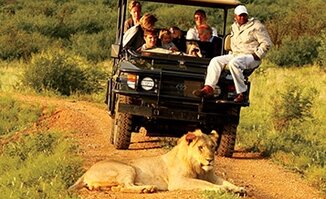 Game Drives

Rest your feet while going deeper and farther than you ever thought possible for up-close game encounters. The game drives leave just before sunrise, ensuring that you get to see the entire bush wake up. The feeling of excitement and being at one with nature is indescribable.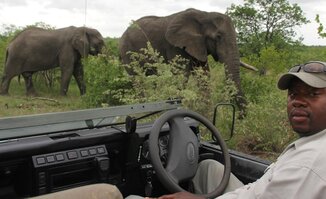 Game Viewing

You can view a lot of animals, plants and in general landscapes in the Timbavati Game Reserve. This breeding area offers a more relaxed game viewing for the whole family where you can get up close and watch the game such as zebra, giraffe, warthog and various antelope in a safe environment.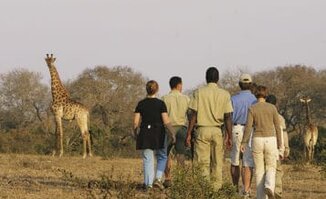 Guided Walks

Visitors may head out on foot with their armed ranger. The perspective of the bush is entirely different to that of a vehicle, and guests will learn to read the signs of the wild and perhaps come into close contact with the different animal species on the reserve.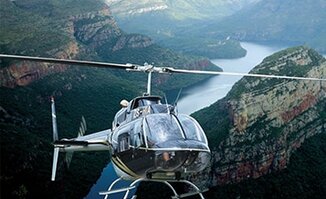 Helicopter Scenic Flight

This exhilarating flight swoops over deep canyons bursting with vegetation and colour. Your flight will continue along the escarpment which offers awesome panoramic views, allowing for spectacular photographic opportunities. Simply the best way to experience the beauty and capture the splendour of the magnificent Timbavati Game Reserve.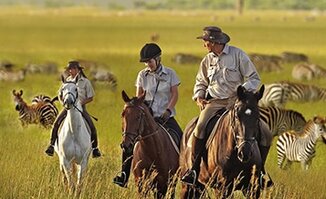 Horse Riding

Explore long sandy beaches, lush vineyards or mystic mountains on horseback is an entirely unique experience. Discover the diverse wildlife and many picturesque South African treasures whilst horse riding. Let the horse do the work whilst you relax, breathe in the fresh air and admire the beautiful sights around you.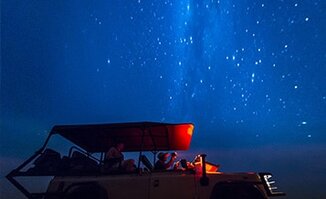 Night Drives

As the sun sets over the horizon, the African bush is awash with colours and sounds. The evening dawns and the nocturnal animals come out from their sleeping spots. Night time is when new adventures are to be had while on safari. You learn how to slowly scan the trees and shrubs around you and to pick out the shiny white reflections from the light on the animal's eyes.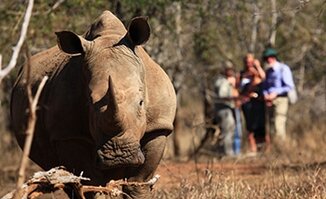 Rhino Tracking

Rhino tracking in South Africa is a very popular event. South Africa offers you the finest opportunities to go rhino tracking through an abundance of magnificent wilderness. Rangers and tracker team will help and attempt you to track your favourite animals.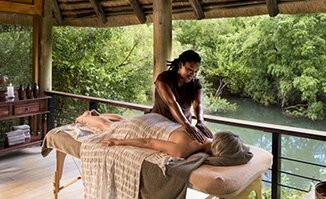 Spa Treatments

Our spa retreats will leave you feeling revitalized and rejuvenated, with treatments that are proven to be beneficial for the mind, body, and soul. Spa treatments are the ideal way to unwind and each of our offerings is created for men and women. The perfect place to rest and relax.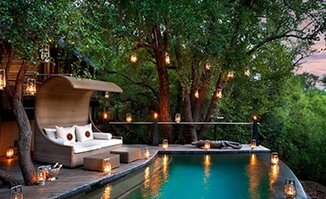 Swimming Pool

The best way to end the day is to swim in a pool, with spectacular views of the unspoiled landscape surrounding. The swimming pools are well situated for both bird watching and game viewing, whilst cooling off with a refreshing drink in hand. Timbavati Game Reserve offers such places of paradise in different lodges.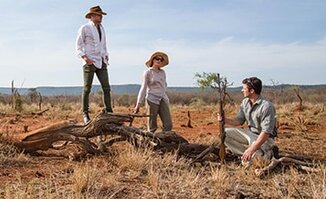 Walking Safari

Head out on foot in the company of your armed guide, and discover an altogether different view of Africa. The walking safari takes on a completely different perspective because each of your senses will be on full alert as you feel the grass and stones beneath your feet; taste the sweet grass of the veld; and hear the crack of a branch indicating you are not alone.